We Commit to Redefine the Future of Cybersecurity
DigitalXForce is the Digital Trust Platform for the New Era – SaaS based solution that provides AUTOMATED, CONTINUOUS, REAL TIME DigitalX (Security & Privacy) Risk Mgmt. Digital Trust based on Digital Asset & Attack Surface Inventory, Security Blueprint and Tool Integration, Regulatory Controls Mapping, Risk Quantification & Prioritization, & Remediation with End-to-End Visibility, Governance, Analytics & Reporting to optimize and automate your Digital Risk Posture.
The need of the hour is Digital Trust versus standard Security & Privacy measures. Organizations are in the desperate need of a unified view of the Digital Cybersecurity & Privacy (DigitalX) Risk that can help them prioritize and remediate the cyber threats in the complex hybrid landscape powered by automation. DigitalXForce provides data driven, real time, and continuous DigitalX Risk Management that is simplified, measurable, integrated & actionable.
DigitalXforce can be valuable for any organization looking to enhance its cybersecurity & privacy posture and protect its critical assets from cyber threats.
DigitalXForce was created after seeing commercially available Integrated Risk Management (IRM) and Governance Risk Compliance (GRC) platforms failing the mission of Cybersecurity again and again. The IRM/GRC programs were only focused on Audit & Compliance through dated artifacts/evidence versus truly helping organiazations secure their Digital Business through Date Driven Risk Management Approach. Moreover the need of the hour is "Digital Trust" versus standard cybersecurity and compliance.
DigitalXForce is Industry's first Mission Driven Digital Trust platform to simplify Cybersecurity & Privacy through Automation.It enables measurement of DigitalX Risk by assessing digital assets in integration with Security Tools to improve their security posture; automate security blueprint and security remediation Plan and Board level metrics; and help companies get the most out of their DigitalX investment. In simple words, Digital Trust Inside Out.
At DigitalXForce we truly believe that it's the Digital Trust platform of the New Era built by the Cybersecurity Community for the Cybersecurity Community. Our spaceship Commander (Lalit Ahluwalia) is a Cybersecurity Servant Leader with professional track record of helping his clients be resilient in the face of constantly evolving cyber threat landscape.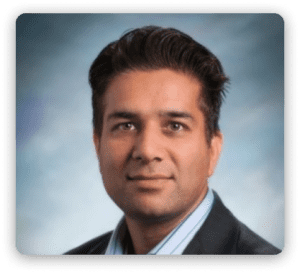 Lalit is also the Inventor "Security in the Box" (equivalent of Cloud Platform for Broader IT). He is fully committed to redefine the future of Cybersecurity and help organizations of all sizes become Cyber Resilient Inside Out. In his own words, "Cybersecurity doesn't have to be Complex or Costly Affair". Its rooted in his beliefs that "business isn't about what you can get out of it, its about what you can give through it which would make an Impact in Community and People's lives". Lalit Ahluwalia was instrumental in leading the North America Security practice for Accenture & Deloitte, and Global Cybersecurity practice at Wipro. He was also the CEO of Inspira Enterprise – cybersecurity services provider and built the global brand that would bring Business Outcome Packaged Solutions as "DigitalX-as-a-Service". This mission will continue under the banner of "DigitalXForce".
Lets collaborate for mutual success